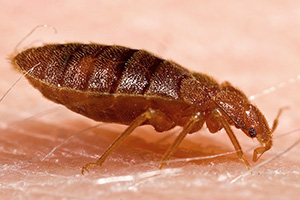 Dewey Pest & Wildlife has been treating bed bugs since the first outbreaks began in the Boston area. Be sure you hire a company that has the experience dealing with them. All of our technicians and staff are constantly trained on the most up to date methods, materials, and procedures the industry has to offer. Dewey's Customer Service Representatives and technicians are well aware how difficult this process can be; emotionally, psychologically, and physically and we want to make it and as easy and as stress-free as possible.
Before scheduling any Bed Bug Treatments an Inspection must be performed by a Dewey Pest & Wildlife technician. We also offer K9 inspections.
You can find general information about bed bugs here.
If you are interested in setting up an appointment, please contact us.